What is the theory of Spiral Dynamics?
Spiral Dynamics is a model of the evolution of individuals and societies' value systems (memes). Each has its code and color with a unique set of value orientations and priorities that form its beliefs and values. People and societies dynamically move through these levels depending on the changing conditions of life, experience, and challenges that stand in their way.
Who created Spiral Dynamics?
Date of Birth: December 21, 1914
Date of Death: January 3, 1986
The term Spiral Dynamics was used by Don Beck and Christopher Cowan in the book «Spiral Dynamics: Mastering Values, Leadership, and Change»
Personal Data of
Don E. Beck
:
Date of Birth: January 1, 1937
Date of Death: May 24, 2022
Print Length: 352 pages
Publisher: Wiley-Blackwell; 1 edition (June 9, 2008)
Publication Date: June 9, 2008
Language: English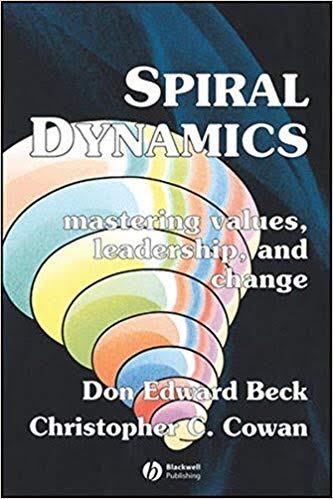 What color are you Spiral Dynamics?
| | | | | | | | | |
| --- | --- | --- | --- | --- | --- | --- | --- | --- |
| Color | Beige | Purple | Red | Blue | Orange | Green | Yellow | Turquoise |
| In a life | Survival | Family relations | The rule of force | The power of truth | Competition | Interpersonal relations | Flexible stream | The Global vision |
| In a business | Own farm | Family business | Starting up a personal business | Business Process Management | Project management | Social networks | Win-Win-Win behavior | Synthesis |
What is the Spiral Dynamics test (SDTEST)?
The Spiral Dynamics Change State Indicator consists of 5 statements and several variants that continue these statements:
1) provide information about the values and human behavior models based on them in the current conditions of his life, and not about the type of his personality,
2) have nothing to do with the types of the personality of a person,
3) help to understand the motivational core and the central life values of a person in the current conditions of his life,
4) help to understand the peculiarities of thinking and basic personality programs of a person in his current conditions of life (why he thinks so and makes decisions);
5) give information on what values should be taken by a person to take place in a team of turquoise organizations (new living conditions).
The values ​​of one color expressed in% have a relative (not absolute) value concerning another color. For example, the percentage of percentages (%) in 8 colors is 100%. Thus, 33% of one color to 0% of another color show a significant predominance.
Test results you are considering:
1) it is just a declaration of values ​​by humans,
1.1. You can build a forecast of a person's (people's group) behavior model based on their declared values in the current conditions of life,
1.2. this forecast requires an adjustment for observing the actual behavior of a person (a group of people),
2) can help you both to decide your behavior towards this person (a group of people) and to decide your readiness to work with a person (group of people) to accept them (and) new values for living in pristine conditions.
IMPORTANT! When changing living conditions, a person can change his behavioral pattern.
Where is Spiral Dynamics used?
The use of Spiral Dynamics in project management is indicated on the
Project Roadmap
from www.gpm-ipma.de in the Motivation section.
What are the books on Spiral Dynamics?
Levels of Human Existence Paperback – 2004
The Never Ending Quest: Dr. Clare W. Graves Explores Human Nature: A Treatise on an emergent cyclica Hardcover – 2005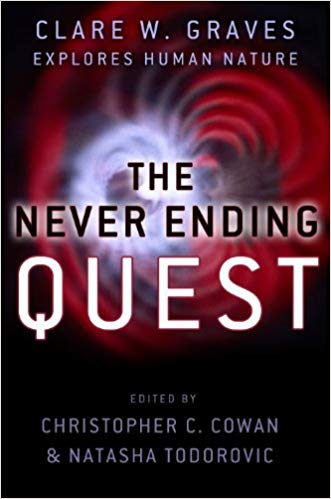 Book «

Spiral Dynamics in Action: Humanity's Master Code

»
Print Length: 296 pages
Publisher: Wiley; 1 edition (May 29, 2018)
Publication Date: June 11, 2018
Language: English